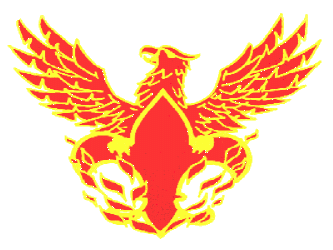 Boy Scout Troop 813
Etowah Creek District
Sponsored by
EEE Enterprises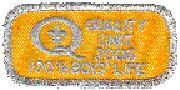 The original charter was granted to EEE Enterprises in December, 1996, with five boys (Everett Ernst, Tommy F., Brandon L., Matthew S. and Teddy W.) and five adults (Everett Ernst, Committee Chair; Jo Ernst, Scoutmaster; and Committee Members: Ada F., Sharon S., and Ann W.). At that time we met at the Friarsgate Recreation Center and moved to the Ballentine Park in June 1997.
Troop 813 was started with the ideals and aims of scouting in mind:
The first aim is growth in moral strength and character. We may define this as what the boy is himself: his personal qualities, his values, his outlook.
The second aim is participating citizenship. Used broadly, citizenship means the boy's relationship to others. He comes to learn of his obligations to other people, to the society he lives in, and to the government that presides over that society.
The third aim of Boy Scouting is developement of physical, mental and emotional fitness. Fitness includes the body (well-tuned and healthy), the mind (able to think and solve problems), and the emotions (self-control, courage, and self-respect).
The troop is boy run with advice as necessary from the scouters as determined by the Troop's Bylaws. This has worked well, and since the conception of Troop 813, three scouts have achieved the rank of Eagle.

Troop 813 had it's first OA election for Muscogee Lodge #221 in February of 1999. The honor of being involved in the Order of the Arrow is no longer held to just Scouters for this troop. See the members of the Order of the Arrow for Troop 813. The great outdoors is an important of scouting -- see some of the places where we have been camping since the troop started back in 1997.

Currently there are 14 active members led by Senior Patrol Leader Michael N., but we plan to keep growing, with a goal of about 40 Scouts. The troop has two patrols -- The Dragon Patrol and the The Fox Patrol. Troop 813 meets at Richland County Recreation Commission's Ballentine Park on Tuesdays at 6:45 PM. Please feel free to drop in and visit. If you are unsure where the troop meets then please follow the map and directions on the Map Page.




Sign 813's Guestbook
View 813's Guestbook
---
The Scouting Webring



View Previous Site | Join the Webring | Index of Sites | View Next Site
Enter a city and state to find the closest BSA council office.
---

Mail Troop 813


copyright © April 24, 1997-99, 2000-06
page last updated, October 27, 2006